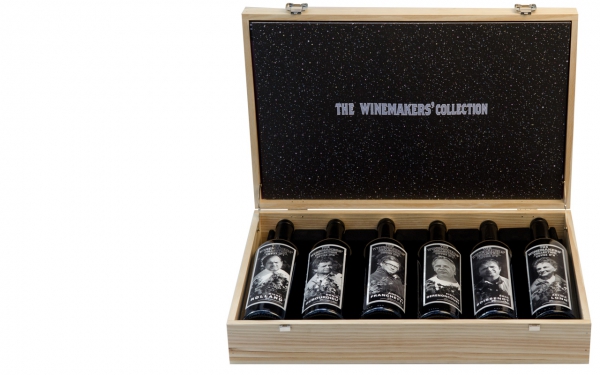 Spotlight on the Winemakers' Collection : 6 original productions since 2005 by the biggest names on the wine-making scene.

Keen to share the richness of the Chateau d'Arsac land and to highlight the talent of the wine creators, the owner Philippe Raoux wrote the script in 2005 for a new concept: "The Winemakers' Collection". Since then, each year, an internationally renowned winemaker is invited to the domain; he selects his vines which he then guides through the picking, vinification and ageing processes bringing to life his own cuvee. A masterpiece!
For several months, the Chateau d'Arsac rolls out the red carpet for the "guest winemaker" who has the key role in the selection, blending and vinification of his chosen vines. Born of the same soil, their wines take on a unique colour, character and aroma, as a result of his workmanship.
Close-up on the Winemakers' Collection box set: a dream cast of 6 "grand cru" bottles.
Staged in a decor worthy of the biggest masterpieces of the film-making industry, the opening scene of the Winemakers' box set unveils the first 6 cuvées. In black and white, with the illuminated Chateau d'Arsac as backdrop, the 6 star bottles display the portraits of their creators: Michel Rolland (France), Denis Dubourdieu (France), Andrea Franchetti (Italy), Stéphane Derenoncourt (France), Eric Boissenot (France) and Zelma Long (USA – California).

Aimed at lovers of rare and unique wines, the Winemakers' Collection box set is accompanied by a wine-tasting guide and will be available for preview since August 1st 2013 at the Winery in Bordeaux. Price: 350 € for the special edition (includes a pop-up cinema setting in a wooden chest).